OUR INFLUENCER PROGRAM
Collab With Ascent

Sign up today to apply for our influencer program and receive exclusive sales-driving opportunities!

You can share your love of the Ascent Footwear brand and tailor your offering and content to your specific audience, whether it be men, women or kids, or a particular category such as Walking or Safety.


---
Who We're After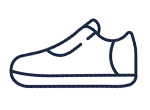 Ascent Ambassadors

Do you already wear Ascent and want to shout us out? Let us know!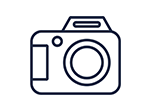 Content Creators

Do you have a strong community base on social media - Facebook, Instagram, or Blogs? Reach out today!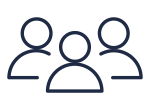 Key Leaders
Are you a leader in your industry, focusing on areas like Podiatry, Physio, Nursing or even a Professional Athlete? We'd love to hear from you!


---
How It Works

At Ascent, we want to work with like-minded, innovative creators who can help us tell our story.

Once you've registered your interest, we'll reach out to you to discuss what kind of experience would fit your platform.

As a member of the Ascent influencer family, you'll receive exclusive rewards and offers including access to new product launches, collaborative giveaways and being featured in our emails or website.