SAFETY
Workboots You Can Run In
At Ascent we have used our sporting heritage to make Workboots you can run in!

Designed on running shoe technology, Ascent Workboots provide comfort, support and safety to help you get through a tough days work.

Depending on your industry or site requirements we have a range of steel and composite safety toe shoes featuring premium leather and supported on durable slip-resistant rubber outsoles.

When selecting and purchasing footwear for work you should make sure it is fit for purpose. Check to make sure the footwear is right for; the type of environment you work in, flooring conditions you work on (smooth, loose terrain, wet or dry) and what materials or liquids you may come in contact with.



Unrivalled Technology



Our workboots are designed to prevent long‐term damage to the musculoskeletal structure by incorporating key design features throughout the boots.

A key feature for your support is the contoured footbed that is raised at the heel and lowered at the forefoot to assist the foot with moving forward.

It also significantly reduces muscle fatigue whilst the integrated midfoot support stops excess movement underfoot, on rough and smooth surfaces.

A firm thermoplastic heel counter holds the ankle in place and aligns the body's biomechanics, taking pressure off knees, hips and lower back.

We have designed our workboots this way as it provides comfort and support from day one.



Sizing & Width Options



Ascent workboots are available in two widths. A narrow 2E option which is a great fit for women, providing a slimmer profile without compromising on the stability, cushioning, support and durability and also a wider 4E option.

Both widths utilise advanced materials and technology of which are only seen in the very best footwear. This means your feet can work harder and longer with significantly less pain.



Safety Standards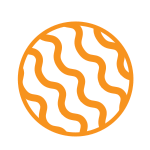 SRA - Slip resistant outsole, 'water on tiles'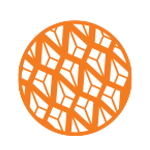 SRC - Slip resistant outsole, 'oil on metal'


Our Safety range is also tested and adheres to the highest Australian and New Zealand safety standards.


AS/NZS2210.3.2009
Our Safety Range
Shop our range of men's and women's workboots to find the perfect shoe for your workplace. Our full range includes composite safety cap boots, elastic side boots, executive safety shoes, lace-up and airport friendly workboots.



SHOP NOW
Find Out More