Sep 30, 2020
The big toe is essential for providing balance when you walk or stand, and is actually the very beginning of your arch. It needs space to do its job, and when it is too cramped over a long period of time, the joint connecting it to the rest of your foot gets pushed out of alignment, forming a hard, sore bump called a bunion. Sometimes the same thing happens on a smaller scale on your little toe – those bunions are called "bunionettes." Isn't that cute? Not really. No matter where they occur, bunions can make walking very painful.
What causes Bunions?
There are several possible causes of bunions. Often they are passed down within a family from generation to generation, in the form of feet that are more pre-disposed to the condition. But the most common sufferers are women who have, for years, mashed their toes into pointy shoes that are unforgivingly tight. Over time, the bones themselves start to align to the shape of those shoes, damaging the big toe joint and resulting in bunions.
Ascent shoes support and protect feet
This is not a fun outcome for anyone, but it's interesting to see how the shoes we choose to wear directly affect the health and function of our bodies. Great shoes are amazing tools that support and protect your feet, and help you feel confident no matter where life takes you. If you've developed a bunion or bunionette, the right footwear can absolutely bring you relief and put your body back on the road to healing and well-being. And if you've never experienced a bunion before, let's make sure that it never happens.
Shoes for Bunions
The easiest way to ensure this is to choose well-constructed footwear that supports your entire foot, without constricting you. Yes, the toes are the battleground for bunions, but guess what they're connected to. The entire foot must be in alignment. From this, the bones in your toes will be able to do their job naturally and effectively.
One of Ascent's hallmarks is innovative midfoot stabilisation and support. Every shoe we offer is balanced with fantastic structural support through the center of your foot and arch, which is directly related to the alignment of your toes. In the proper size, you'll feel balanced and pressure-free when you walk or run.
If bunions have already formed, it's imperative to switch to a shoe that gives your toes relief from the pressure. Ascent makes several shoes designed for this very purpose. The Apex Wide is roomy while still offering incredible support – this school shoe may be the answer you've been looking for. And check out the Geelong and Avara Plus, which are extra wide and deep, with ample room for your toes to stretch out.
More serious cases of bunions may need medical attention. If a bunion causes extreme and consistent pain, seek the advice of a physician. But the best measure you can take against bunions is to prevent them, and ease the pressure on them before they get serious. Respect the needs of that wonderful big toe with comfortable, great-fitting shoes.
Ascent's shoes offer comfort and support through your everyday life. Shop our categories:
++++++++++++++++++++

WHERE CAN I BUY ASCENT FOOTWEAR?
All shoes are available for purchase online.

FIND OUT YOUR NEAREST STOCKIST.



JOIN ASCENT REWARDS PROGRAM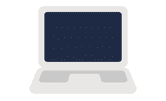 FOLLOW US ON FACEBOOK or INSTAGRAM