SCHOOL SHOES
Sports Shoes In Disguise

Whether it's girls' or boys' school shoes, you can rely on Ascent's Sports Shoe Technology to provide all-day comfort and support. Your child will love our hard-wearing black leather school shoes.

Your child will wear their school shoes on average for over 1500 hours per year, jumping, kicking, and running around on hard flat surfaces. Therefore, it is important that their school shoes are providing just as much cushioning and support as their sports shoes.

Considering the activities that children get up to, and their still-developing physical structure, they need good footwear more so than adults.
---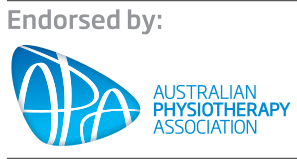 Endorsed By Professionals

Our school shoes are often referred by health professionals, as they are orthotic friendly, flex in the right place and provide the correct amount of support and cushioning for growing feet.

A selection of our school shoes are also endorsed by the Australian Physiotherapy Association (APA). The APA only endorses products that offer a direct health benefit to patients of physiotherapists.
---
OUTSOLE GUARANTEE
Select school shoes and training shoes are guaranteed against wearing through the outsole from normal day-to-day use.
The Ascent 6-month outsole guarantee will cover any manufacturing faults on the outsole of the shoes that arise during the first 6 months from the date of purchase.
FIND OUT MORE
---
WIDTHS & SIZES
To ensure you get the perfect fit every time, we make our school shoes in a huge range of sizes, half sizes and different widths.
Not only is the width and size of school shoes very important, but offering a range of different toe shapes in our formal school styles, so there's something for everyone's taste!
VIEW OUR SIZING GUIDE
---
Our Education Programs


As a brand, we care about the development of children's feet and value research, development, and engaging with the medical community to provide high-quality, supportive footwear.

We also advocate education to promote foot health and as part of our social responsibility, we offer FREE educational lessons for school students. Through our school education program and participation in the community, we hope many ailments suffered by the next generation will be diminished.
---
Shop The Full Range
---
Find Out More