Best School Shoes For Back To School
Dec 23, 2020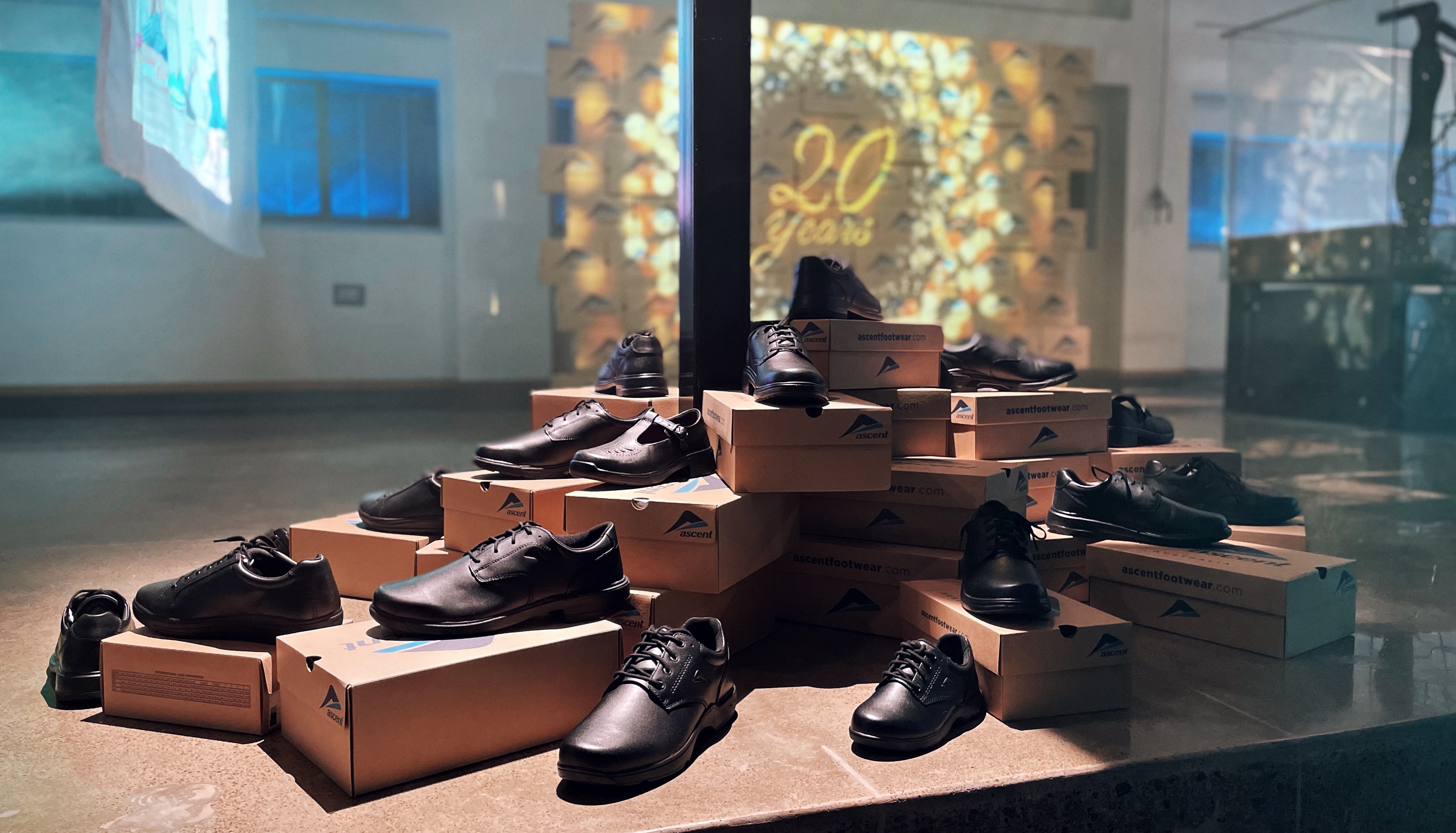 Best School Shoes For Back To School
There are plenty of school shoes on the market which makes your job as a parent even harder to choose good school shoes!
So we've narrowed it down to our top three school shoes to consider this back to school.
Our range of school shoes are packed with sports shoe technology that provide all the cushioning, stability and technical features growing kids need.
TOP THREE ASCENT SCHOOL SHOES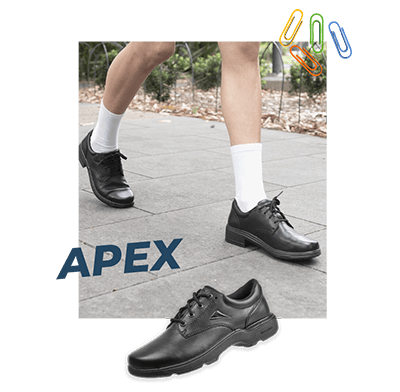 APEX
Youth from $119.99
The Apex is your stable black leather school shoe for both girls & boys in youth & senior sizing. With a range of width options, this is our top pick for back to school 2021. This style is built to last featuring double black full-grain leather, arch support and a 6-month outsole guarantee.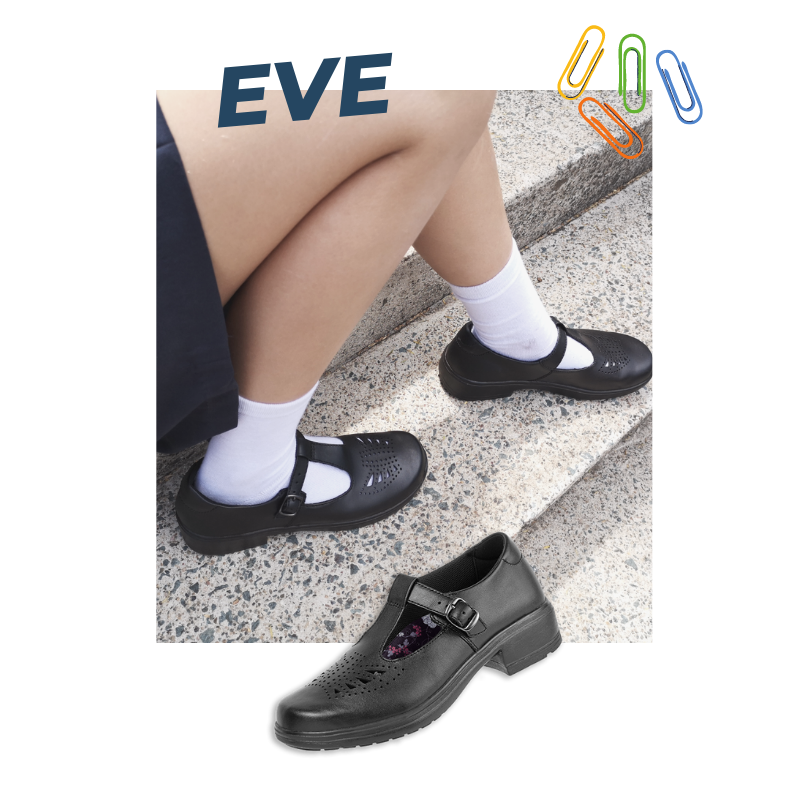 EVE
Youth from $109.99
Eve is the high heel T-bar with three layers of cushioning deliver unparalleled comfort. Available in both youth and senior sizing, this sports shoe in disguise is also endorsed by the Australasian podiatry Council. Eve also features arch support, BUNGEE cushioning for great energy return to the feet and shock absorption.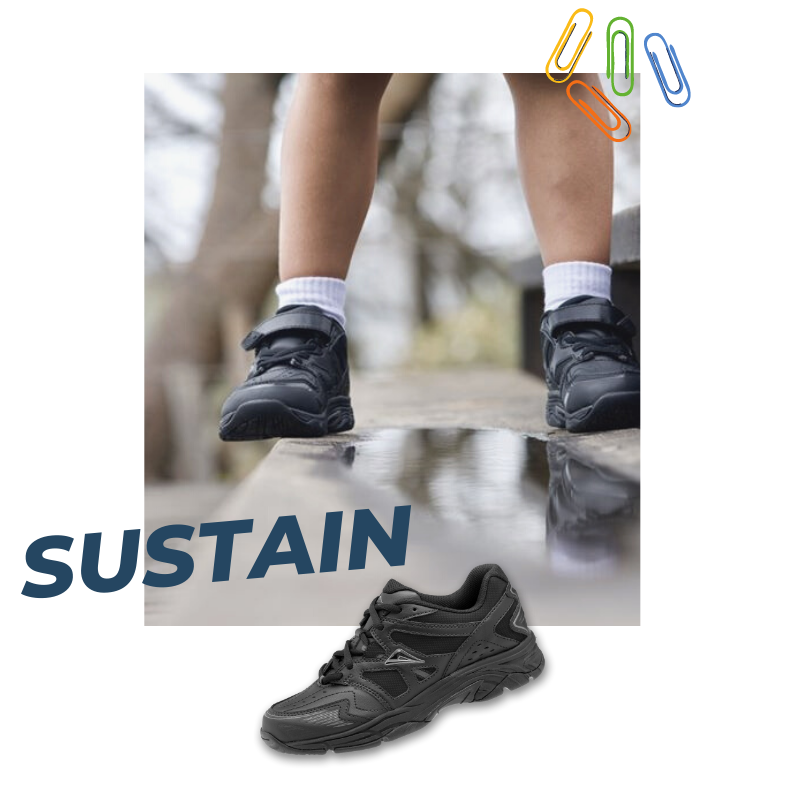 SUSTAIN
Junior from $119.99
The Sustain comes in senior, youth and a junior sizing; junior is finished with a velcro strap. As one of our most popular styles of school shoes, this cross trainer comes in a variety of colour combinations from black to full white and the Sustain Netball shoe. The lightweight, lace-up sports shoe is perfect for all-day play, is durable, supportive and scuff-resistant.
Jan 27, 2021
Looking After Your School Shoes
Jan 25, 2021
What To Look For In Work Shoes
Jan 19, 2021
School Lunchbox Ideas
Jan 15, 2021
Back To School Checklist
Jan 07, 2021
Importance Of Forefoot Shape In School Shoes
Jan 05, 2021
DIY Stationary Organiser
Dec 23, 2020
Best School Shoes For Back To School
Dec 18, 2020
What Makes A Good Quality School Shoe?
Nov 17, 2020
Why Podiatrists Love the Groove Sandals
Oct 15, 2020
Post Sport Footwear for Recovery and Pain Relief
View our Range of Best Sellers