Jul 15, 2020
More than 300 million people worldwide have been diagnosed with diabetes. This serious, chronic condition may cause long-term damage to nerves and blood vessels in the body, but it can be effectively treated and its symptoms prevented with a great diet and exercise, as well as fantastic new technologies designed to make living with diabetes a lot easier. Help is on the way, and it starts as simply as the shoes on your feet.
How diabetes affects feet?
One of the areas in the body that are very sensitive to the effects of diabetes is the feet. If blood is not flowing freely, the feet can become tender or even numb. Athlete's foot, ingrown toenails, bunions, or hammertoes are more likely to develop. But all of these symptoms can be stopped in their tracks with a new generation of footwear, designed with the diabetic in mind.
Type 2 diabetes and feet pain issues
If diabetes causes feet to hurt
One of the most important factors every diabetic should look for in a shoe is breathability. Materials that wick away moisture and diminish heat not only enhance comfort, but they also make the shoe a very inhospitable place for bacteria and the infections it can cause.
Alleviating diabetes foot pain
A great fit is also very important. The foot should be supported and cushioned but not squeezed. There should be room for air to circulate, but not so much that you're slipping around in there and susceptible to small injuries. Let your toes wiggle around with plenty of room to stretch and avoid chafing, pinching, or blistering. A lot of stitching and seams on the interior of a shoe can also be irritating and should be avoided. A stiff and durable outsole can protect you from the elements and terrain, and give you the liberty to go wherever you want to go without worry.
Choosing the right footwear with diabetes feet problems
Ascent is proud to make walking shoes with diabetics in mind that make working, playing, and just plain living easier and more fun. The Geelong Urban for men and Avara Plus for women start with wide and deep designs that let your feet breathe, encouraging maximum circulation. Outlast mesh evenly distributes heat and keeps bacteria out. We call these shoes "Diabetic Friendly," because they have absolutely no stitching or seams on the inner lining. It's extreme comfort with no rough edges whatsoever. Insulon cushioning combines with midfoot and heel stabilisers to protect you from injury before it happens, no matter where you go. Hook-and-Loop strap fasteners will help you adjust to the ideal fit, and you can use the groundbreaking IIFit ordering system if you need to get the perfect size for each foot.
Above: Avara Plus for Women (left), Geelong Black for Men (right). Available to purchase online.
Prevent injury and irritation before it happens, while promoting healthy circulation in a dry, breathable environment – that's a feel-good recipe for total freedom and flexibility.
++++++++++++++++++++

WHERE CAN I BUY ASCENT FOOTWEAR?
All shoes are available for purchase online.

FIND OUT YOUR NEAREST STOCKIST.



JOIN ASCENT REWARDS PROGRAM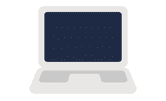 FOLLOW US ON FACEBOOK or INSTAGRAM
Jan 15, 2021
Back To School Checklist
Jan 07, 2021
Importance Of Forefoot Shape In School Shoes
Jan 05, 2021
DIY Stationary Organiser
Dec 23, 2020
Best School Shoes For Back To School
Dec 18, 2020
What Makes A Good Quality School Shoe?
Nov 17, 2020
Why Podiatrists Love the Groove Sandals
Oct 15, 2020
Post Sport Footwear for Recovery and Pain Relief
Sep 30, 2020
Bunions
Aug 27, 2020
The Best Shoes for Working
Aug 11, 2020
Plantar Fasciitis